Miss Whitaker Opens Her Heart by Jennifer Moore
Published April 1, 2017, 224 pages
Australia, 1814

As a young child bound for a strange country, Sarah Whitaker dreamed of life with her father on his sprawling Australian ranch. But her hopes were shattered when she learned of his death and of her new role as heiress of the largest sheep farm in New Wales. Orphaned in a land greatly populated by petty criminals exiled from England, the future seemed grim. But now, ten years later, Sarah has defied the odds and become a successful businesswoman much to the chagrin of her male counterparts. Hardened by the dishonesty of both her fellow ranchers and the felons in her employ, Sarah has learned one important truth: no one is to be trusted.

Daniel Burton is a lucky man. Sentenced to death for his role in a horse-race scandal, Daniel was granted reprieve thanks to the influence of his wealthy relatives. Now, rather than death, Daniel faces exile in Australia an opportunity to put past mistakes behind him. But when he purchases land with the intention of farming it, he unwittingly arouses the wrath of his new neighbor, Sarah. What begins as a battle of wits, however, soon becomes a warm friendship and perhaps something more. But when Daniel's secret past is revealed, will Sarah be able forgive yet another deception?
*~*~*~*~*~*~*~*~*~*~*~*~*~*~*
In a gripping story of redemption, this author weaves a tale full of historical facts, romance, and entertainment. I guess I haven't been fortunate to read a lot about what was going on in Australia during the Regency period. Convicts made their restitutions and settlers forged new territory, seemingly with either horse or sheep farms, and Aborigines struggled to understand the motives of these newcomers. I was fascinated by all the details and relationships, but especially with Sarah.
As a young child, she sailed to Australia to finally be with her settler father again, only to find out that he had died just months before. Due to a few misfortunate events, she struggles to trust and doesn't think anyone can change. While I could completely understand her feelings, it was frustrating to me that she could judge others so harshly. She had some pretty harsh prejudices. I love the events that almost force her to reconsider and to take a deep, inner look at herself.
This story isn't all as light and fluffy as sheep's wool--there are some great teaching moments, times of danger and adventure, endearing friendships, and a tad bit of sweet romance. I love how this author tells the tales of so many different places during this time period and they're not all set in the ballroom or at a country estate.
*I received a copy through the publisher with no obligation for a positive review. All thoughts are my own.*
*~*~*~*~*~*~*~*~*~*~*~*~*~*~*
About the Author: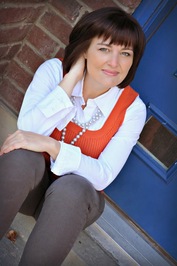 Giveaway:
a Rafflecopter giveaway