by Kylene and Jonathan Jones
Published: July 2014, Cedar Fort Inc, 368 pages
My Source: I received a copy from the publisher in exchange for an honest review
Description:
Earthquakes, hurricanes, civil unrest, economic challenges - no one knows when disaster may strike. Will you be ready? The Practical Prepper is a common-sense guide to emergency preparedness and survival written for real people with real lives. This must-have reference book walks the reader through each step of emergency preparedness covering everything from cooking in a crisis, to home security and protection, to emergency water disinfection. You can be prepared for the challenges the future holds. The Practical Prepper will show you how.
My Review: This book starts out with the categories that people fit into. Unfortunately, I think I'm a "Target Painter." I know that disasters and bad things happen, but I don't want to think about it. I get overwhelmed with the thought of preparing for such events. This is a great book in that it outlines exactly what you need to do, what supplies you need, how to use and store items, and any and all other information relating to this.
Each type of natural disaster is outlined. I loved that feature, since I can look up what is common in my area and know what to do to prepare and where to look for more information. There were disasters mentioned that never even occurred to me--solar flares, nuclear hazards, etc. Checklists are included for the reader to use.
I loved the section on communication and the lists that were included in that part. There are step-by-step instructions on what to do, some things that I never thought about. I loved the personal examples that were included because it made it easier to visualize.
I think my biggest problem with preparing is knowing where to store everything. Where do I put 6 72-hour kits? A huge water supply? Food storage? Extra gasoline? Not to mention, all of our documents and valuables? A lot of innovative suggestions for just such dilemmas were brought up.
This is a great resource for anyone wanting to become better prepared.
About the Authors: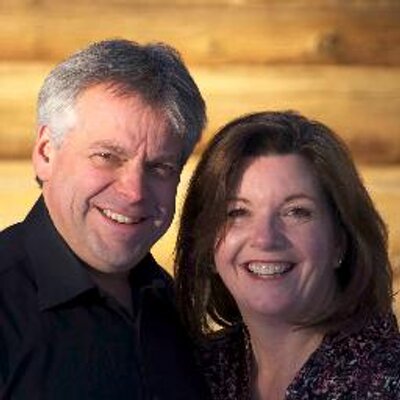 Jonathan is a licensed civil engineer and an avid enthusiast of alternative energy sources; especially solar and wind power. He has served on the advisory board and on the board of directors as vice president for The American Civil Defense Association (TACDA), as secretary/treasurer for a local chapter of Civil Defense Volunteers, as an emergency preparedness and communications specialist, and as a city councilperson, has been tasked with developing the city emergency plan in his own community. He has co-authored numerous articles published in The Journal of Civil Defense on emergency preparedness topics with his wife. He is the co-owner of Your Family Ark, LLC, an educational and consulting business designed to assist individuals and families in preparing for an uncertain future (www.yourfamilyark.org, www.theprovidentprepper.org).
Jonathan and Kylene make a dynamic combination. Together they have presented in a wide variety forums including; community education courses, educational seminars, preparedness fairs, employee education programs, and community classes. With Jonathan's extensive knowledge and Kylene's high energy personality, they have a unique talent for taking a relatively boring topic and turning it into an exciting quest, motivating audiences to join the ranks of the Provident Preppers.