My Fair Lacey & A Perfect Fit by Janette Rallison
"My Fair Lacey" is the story of Lacey, who has dreamed of opening a restaurant for years - but first she needs a loan. When Garrett Halifax, her roommate's Harvard-educated brother, offers to help her clean up her appearance and manner to impress the bank manager, she jumps at the chance - but will she be able to keep up appearances without falling for the sexy Garrett?
In "A Perfect Fit" Rallison Jojo Halifax believes that winning Echo Ridge's float competition is just what her fledgling art career needs. And if that means giving her ex-boyfriend, Anthony, a second chance so she can be a designer on his team, well, she's willing to make the sacrifice. But when a lost bet leads to a blind date with her brother's friend, Wyatt, she begins to have second thoughts about second chances. Wyatt is handsome and charming and just might have been paid to make her forget about Anthony. Is falling for his charm worth the risk or should she take Anthony back again?
"
You're not listening to me," Lacey said. "You never do."
"
Nonsense," Garrett handed her a second tissue. "I do nothing but listen to you."
"
You do nothing but correct me. There's a difference."
"
I only comment on how you say the words because that's my job." He tilted his head, giving her a considering look. "Do you know what you need?"
"
Yeah. An MBA and a bunch of assets."
"
A shoulder massage. You're way too tense." He put his hands on her back and shifted her so that she faced away from him, then he slipped off the coat and began massaging her shoulders. His fingers pressed into her skin, working across her sore muscles. "You're not going to quit," he told her. "Because you're not a quitter, and your dream deserves more. Also, you signed a contract."
I always always love Rallison's stories and characters and this was no exception. I look forward to reading the book over and over again! --Kathy at Bookworm Nation
Janette always hits it out of the park with fun character voices, hilarious situations, and delightful romance. This is another great addition to her collection of books that I'd recommend anyone read and enjoy! --Five Star Review
Such a great read! It had many laugh out loud parts and I don't use lol lightlyl. --A Reader
Author Janette Rallison
USA Today, bestselling author, Janette Rallison/ CJ Hill writes books because writing is much more fun than cleaning bathrooms.
Her avoidance of housework has led her to writing 28 novels that have sold over 1,000,000 print copies and have been on many reading and state lists. Her books are fantasy, sci-fi, and romantic comedy because hey, there is enough angst in real life, but there's a drastic shortage of humor, romance and hot guys who fight dragons.
She lives in Chandler, Arizona with her husband, kids, and enough cats to classify her as eccentric.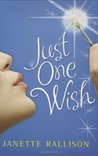 Giveaway Details
Ends 7/9/18
Open only to those who can legally enter, receive and use money sent via Paypal or gift codes via Amazon.com. Winning Entry will be verified prior to prize being awarded. No purchase necessary. You must be 18 or older to enter or have your parent enter for you. The winner will be chosen by rafflecopter and announced here as well as emailed and will have 48 hours to respond or a new winner will be chosen. This giveaway is in no way associated with Facebook, Twitter, Rafflecopter or any other entity unless otherwise specified. The number of eligible entries received determines the odds of winning. This giveaway was organized by Kathy from
I Am A Reader
and sponsored by the author. VOID WHERE PROHIBITED BY LAW.
a Rafflecopter giveaway